Current Status: Defeated.
Thank you for your participation. It's been quite enjoyable, even if our journey was shorter. We can prepare and make sure to make a comeback next time. Good luck to all our visitors still have your site going in Forum Promotion.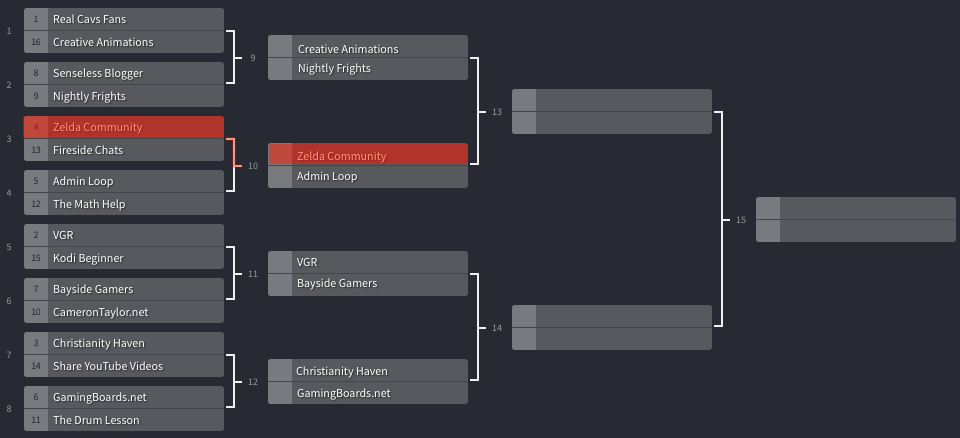 PAST ROUNDS:
2nd Round: Battle #22: Zelda Community Vs Admin Loop - DEFEAT  

Admin Loop I believe is owned by kingcool52, so I feel pretty lucky we get to share this match. It's a pretty nice resource blog and community for webmasters and I am not going to lie, between both choices I am pretty sure folks at FP are more familiar with them than us, haha. This is going to be really though.
Result: We we lost by four votes.
1st Round: Battle #11: Zelda Community Vs Fireside Chats - VICTORY!

This first battle is already tough, and it is against a blog from a very nice member. I meant what I said in the thread. It is pretty cool to coincide with her for our first encounter.
Result: That was a close call, guys, but we won by two votes.