According to a Zelda Universe's Tweet, GameSpot has a new artwork of Link in display.
Yup. That's the whole deal. A photograph of the image. No biggie.
Just like it happened with this one not that long ago.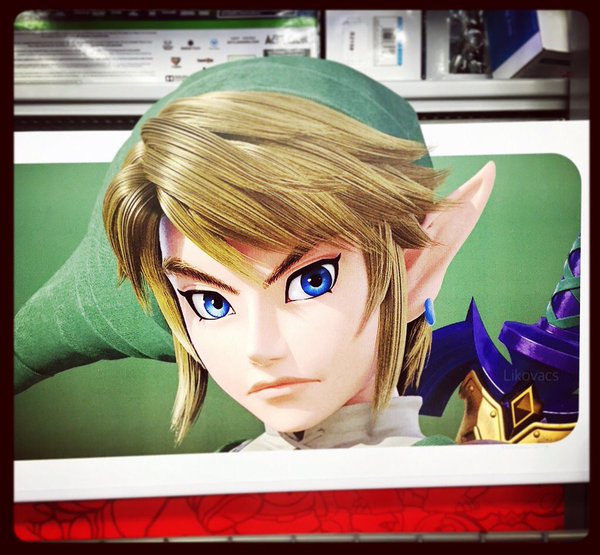 The one that sparked the whole Twilight Princess Remake Rumours just before the eShop icon thing. And the reason I bring it up is because this image, in my opinion is in the same style. A Twilight Princess looking Link with lighter colours and larger ears.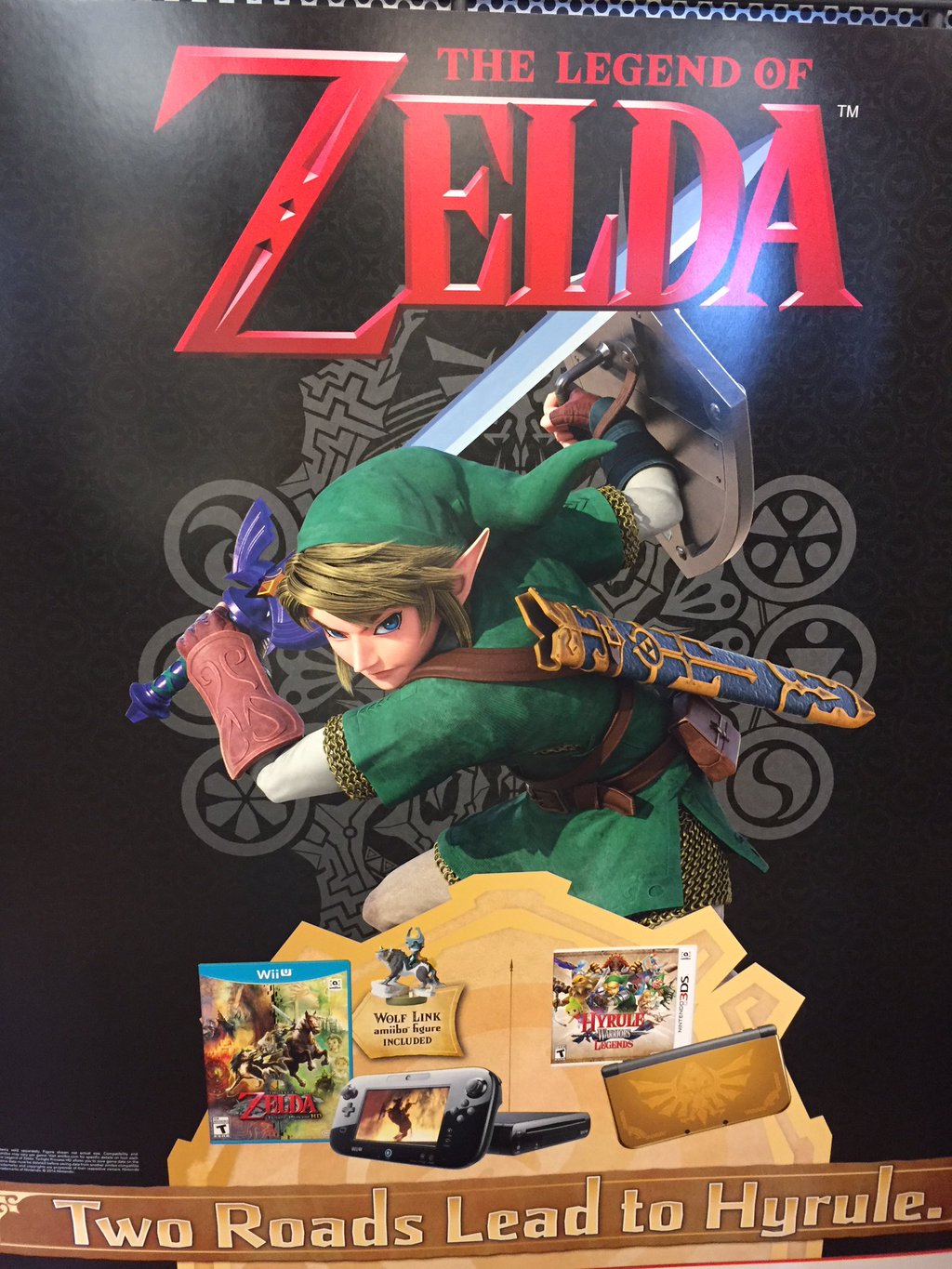 The pose, as quickly was pointed out, is based in :OoT:'s Link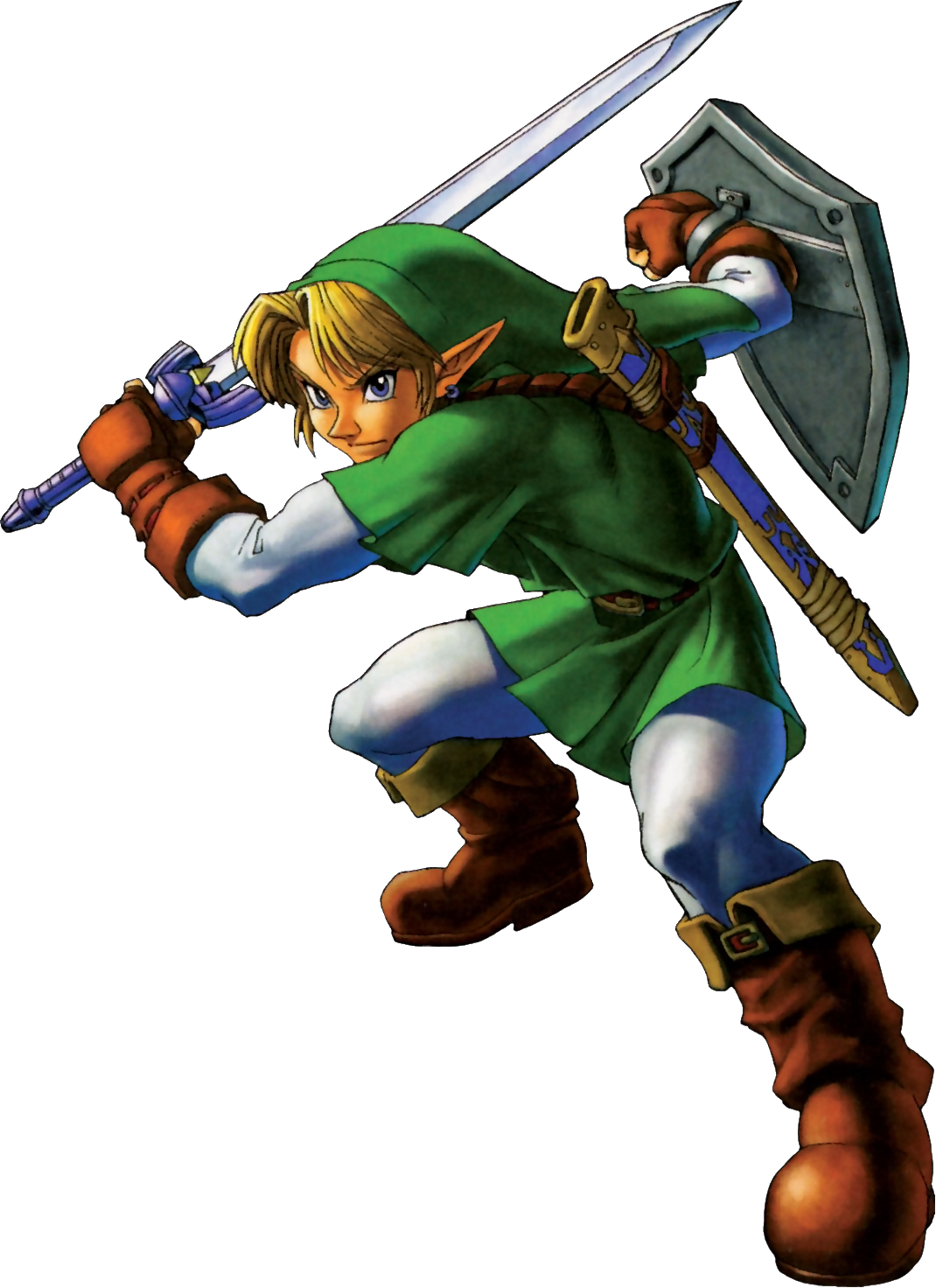 What are we supposed to do with this image if not start assuming things, Nintendo?
The top just says "The Legend of Zelda". In Youtube, Zelda U videos are called the same way, using the year to differentiate between the NES game and the one coming out this year. But :TLoZ: is the main name of the franchise, so it really could be nothing.
The bottom says "Two roads lead to Hyrule" while showing Twilight Princess HD and Hyrule Warrior legends. I might be discovering nothing new but since :TP: HD's amiibo was said to do something for Zelda U's game, then maybe this is a way to saying that Hyrule Warrior Legends will have something to offer as well.
... Or it could just be Nintendo taunting us with Nostalgia and telling us to use those two games to get our fix in the meanwhile.
What do you guys think?